---
AJ Howard (Instructor, Judge)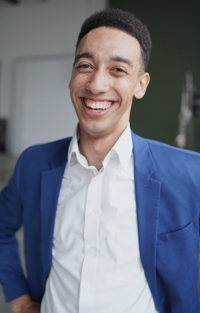 With nearly 10 years of experience, AJ takes the influences from Sacramento, San Francisco, and Los Angeles Lindy Hop scenes to bring his own unique style and energy to the Swing Dancing community. He burst into the scene in 2016, winning competitions throughout the US with his partner Jennifer, showing the dance world what Sacramento really had to offer! Competing at international events such as Camp Hollywood and the International Lindy Hop Championships, AJ became well known for his generous use of aerials paired with his energetic dancing.
AJ has also had the honor of performing on stage for the debut run of "SW!NG OUT" in addition to dance groups such as HellaBlackLindyHop and the Midtown Stompers, along with the privilege to spread his love of dance through teaching at Lindy Hop events across the US, on a Carnival Cruise ship, and overseas in countries such as Denmark and Sweden
Gaby Cook (Instructor, Judge)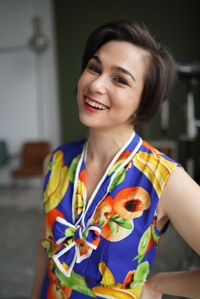 Gaby Cook is an esteemed, active professional in the global lindy hop community. For nearly 20 years, she has established her career performing and teaching for major swing dance festivals worldwide — including Camp Hollywood, Beantown, Swing Out New Hampshire, Herräng Dance Camp, Lindy on the Rocks, Paris Jazz Roots, Stompology and Lindy Focus. On stage, she is a principal dancer for the acclaimed "SW!NG OUT", which premiered at the Joyce theater (2021) and tours regularly. Other stage credits include: "Macy's Day Parade Live Broadcast" for Nickelodeon's Blues Clues (2022), "Swing's the Thing" with the Dayton Philharmonic Orchestra (2023), "Decades of Dance" at the BET Soultrain Awards (2021), "Don't Mean a Thing" with the National Symphony Orchestra at the Kennedy Center (2021) and many appearances in film and TV. She regularly advocates for lindy hop in industry dance communities and is consistently "on-call" with university dance programs (past: Julliard, Marymount, NYU, Columbia).
In class, she is playful, informative and honest. She prioritizes equality for followers and leaders in the classroom space — and has championed a movement first approach to teaching partnered dance content. Online at @gaby_cook"
Naomi Uyama (Bandleader, Instructor)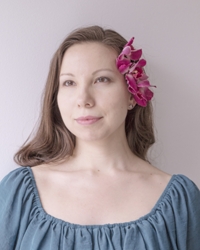 Naomi Uyama discovered Lindy Hop in her hometown of Washington DC in 1997. Before graduating high school she had already been hand picked by Aretha Franklin to perform with her onstage, and had won numerous national level contests. Today she is a top performer and competitor and has collected dozens of titles at such major competitions as the US Open Swing Dance Championships and the International Lindy Hop Championships. As an instructor she has taught thousands of students in over 20 countries. Today, she travels the world teaching dance and singing with her band "Naomi & Her Handsome Devils", while calling Minneapolis home.
---