Aimee Mannella — Co-Master of Ceremonies
Antoine Simard — Judge
Caitlin Wellman — Head Judge
Coralie Bazinet — Judge
Dan Amores — Judge
Douglas Watson — Late-night Bandleader
Jonathan Caron — Judge
Joy Arico — Judge
Lunou Samson Poirot — Judge
Maryse Lebeau — Judge
Naomi Uyama — Bandleader, Instructor
Olivier Henchiri — Co-Master of Ceremonies
Sylwia Bielec — Judge
Travis Matte — Judge
Zack Richard — Judge
And of course, our amazing Event Team
---
Aimee Mannella (Co-Master of Ceremonies)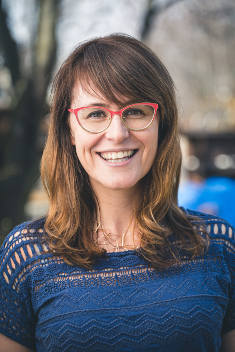 Smiles, applause, and a fancy notepad are some of the many things that make Aimee a great Emcee. She can read a room to get the feeling just right; she strives for sincerity and will always try to get a laugh if she can. After emceeing all five editions of Montreal Swing Riot, she is now beginning to travel the world (starting with Canada) as a kick-ass, charming, bilingual (English/French) emcee!
On the dance floor she is best known for her energy, her creativity, her love of dancing, and her funny faces. Behind the microphone she is best known for her energy, her creativity, her love of making people laugh...and her funny faces.
When not Emceeing, Aimee can be found teaching at her Montreal based school Swing Connexion.
Antoine Simard (Judge)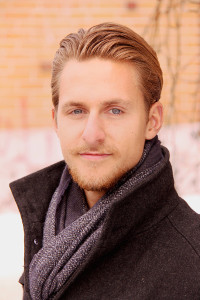 Antoine discovered partner dancing in 2009 with Salsa! He explored several other styles of dance in the years that followed, eventually falling in love with Lindy Hop in 2011. Over the next three years Antoine focused on working with his dance partner Coralie, competing and teacing in France, Spain, the United States, and throughout Quebec. He won several awards, including 3rd place in Showcase division at both ILHC 2015 and CSC 2017, 2nd place in the Strictly at Swing-A-Dance 2016 and 2017, and 1st place in Showcase at O-Town Showdown 2017, CSC 2015, and Dig Tha Feet 2015. Finally, Antoine and his partner are recognized for having won the title of "Canadian Champions" at CSC 2016 and 2017. Additionally, Antoine had the chance to work with none other than Annie Trudeau, with whom he competed and taught locally for a few years after his swing debut. Finally, you can see Antoine performing with his partners in various Quebec TV shows such as "Belle et Bum", "les Dieux De La Danse", "En Direct De L'Univers" et "Dans l'arène".
Full of teaching, competition and performance experiences with his partners, Antoine has become a versatile, open and creative dancer. Lead or Follow, invite him to dance!!
Caitlin Wellman (Head Judge)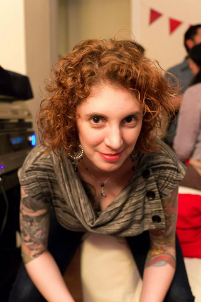 Caitlin was a founding member of the multi-award winning performance troupe Minnie's Moochers, from Ithaca, NY, who performed at the Frankie95 Celebration in NYC. She has been in demand as a teacher across the US, Canada, Europe, Australia and Asia for many years. With her Toronto partner Chachi, she was the Director & Choreographer for Capital Dance Productions, a performance troupe that specializes in 20th century North American partner and solo dances. She has also been the Artistic Director & Choreographer of The Flappettes, a sassy all female 1920′s Jazz & Charleston troupe.
Caitlin has also made several Television and Print appearances such as: Instant Star, Much Music Video Awards '06 with Fall Out Boy, Toronto 1 "Toronto Dances" program, and the cover of Dance Spirit Magazine.
Coralie Bazinet (Judge)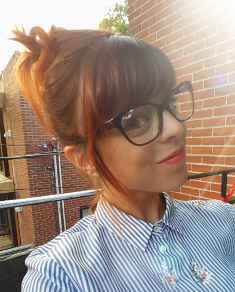 It was in 2009 (during an "Intro to Lindy Hop" class) that Coralie first discovered swing — and she hasn't stopped dancing since! For her, practices are never a chore, and she can't imagine spending a day without dancing. Her passion and her unconditional love for swing allowed her to make her way through Studio 88 Swing's performance troupes, where she earned her place in the SAF Squad: Studio 88 Swing's elite troupe, and many-times winner of international team championships. Coralie also takes part in many competitions, winning third place at the 2015 International Lindy Hop Championships (ILHC) and taking the Canadian Champion title with Antoine Simard in 2016. On top of her love of dancing, performing and competing, Coralie takes an enormous amount of pleasure in teaching lindy hop to others. Her favourite moments are when she feels that her students have had a good time with her!
Dan Amores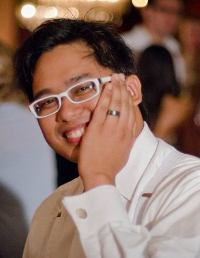 Dan Amores has lived and breathed swing dancing since 1998. He is the executive director, head choreographer and principal instructor for Hogtown Swing Dance Studio and Performance company, which he began in 2006. He is a multi-award winning competitor, taking titles at the most prestigious swing dance competitions in the United States and Canada (American Lindy Hop Championships, Canadian Swing Dance Championships, Ultimate Lindy Hop Showdown, North Atlantic Swing Dance Championships, to name a few). His dance expertise has allowed him to travel around the world teaching all over the United States, Canada, Europe and Asia as well as judging and DJing at competitions and events. He has also been featured on TV shows, music videos and concerts, as well as being a dance consultant for the movie industry.
Douglas Watson (Late-night Bandleader)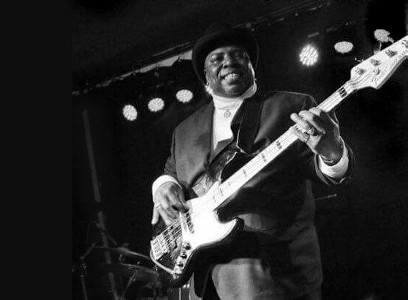 Douglas Watson is proof that you can take the man out of Chicago, but you can't take Chicago out of the man. This Chicago native has done session work with many famous blues artists, most notably playing on A.C. Reed's critically-acclaimed album "I'm in the Wrong Business" on which Stevie Ray Vaughan and Bonnie Raitt guested. Watson worked for Reed in his Sparkplugs Band for nine years. During that time he got to open for, and perform with, legends like B.B. King, James Brown, John Lee Hooker and Koko Taylor.
After Reed's death in 2004, Watson moved to London, Ontario and later to Kitchener, Ontario. There he formed a band based on Chicago blues with a dash of R&B and soul. Watson is known both as a versatile vocalist and as a talented bass player. His rich baritone ranges from powerful and gritty to tender and emotional.
Jonathan Caron (Judge)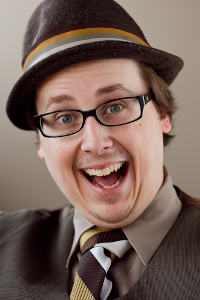 Jonathan hails from Cat's Corner in Montreal, where he took his first swing dance class in January 2009. Since that fateful moment, Jonathan has been sharing his love for jazz dancing and jazz music while traveling across Canada and the USA. He's competed in events such as the Canadian Swing Championships, the International Lindy Hop Championships, the Ultimate Lindy Hop Showdown, the Boston Tea Party, the Dirty Dozen Weekend and of course, O-Town Showdown.
Jonathan has also been a member of the Northern Lights since 2013. With them, he's had the chance to choreograph, compete and perform across North America. This includes performances in Montreal, Quebec City, Seattle, New Orleans and New York City, where he got to perform during Frankie100 (an event celebrating the life of Frankie Manning).
All of these dance experiences only made Jonathan appreciate jazz music more and more, eventually taking him down the path of becoming a dance DJ. Since starting locally in Montreal and Quebec City, he's DJed at Dirty Dozen Weekend, Boston Tea Party, and Beantown Dance Camp (where he's been on the DJ team for four years, and where he's now in charge of the DJ Summit).
For Jonathan, music will always be the most important part of dancing, and he shares that in his DJing and his dancing, whether teaching, competing, or social dancing.
Joy Arico (Judge)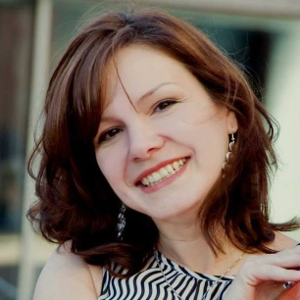 Watching Joy Arico dance is like seeing music out on the floor. Joy dances like she has a gallon of moxie in her quart sized container and she knows just how to serve it.
In 25 years of dancing Joy has loved cheerleading, West Coast Swing, Country Two-Step, Lindy Hop, as well as Balboa and Blues. Her exuberant love of dance is matched only by her attentiveness to technique and detail. Her number one goal in teaching is to share the LOVE of dance. Music should be the ultimate driving force of dance and she is focused on sharing ways to enhance the natural body response to music.
Lunou Samson Poirot (Judge)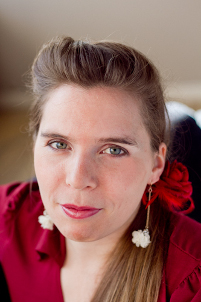 Lunou is a dynamic follower from Montreal and Quebec city. She has been swing dancing since 2003, and has developed her own style, always bringing positive energy to the dance floor.
A teacher by profession, she loves to help dancers find their way and grow in the dance. Generous and devoted, she shares her passion by performing and teaching across North America. She has been a member of the Northern Lights since 2008. She has also been one of the main teachers at Cat's Corner in Montreal since 2011.
She loves being part of the swing dance community; that's why she has dedicated her last 10 years to this dance, coaching lindy hop teams, creating projects and performing in big dance productions like "Swing Station" and "It don't mean a Thing".
She is a lover of competitions, and has won many titles throughout the years from such events as ALHC, ILHC, Camp Jitterbug, CSC and Boston Tea Party. Since 2013, she has been working with the very talented Zack Richard. They forged a strong partnership through a common love for everything crazy and goofy. Their styling differences are one of the key components of their dance relationship, and together they are always keen on both pushing the envelope and keeping the roots of the dance in authentic jazz movement.
She is very excited to see the dancers perform and compete at O-Town Showdown 2016!
Maryse Lebeau (Judge)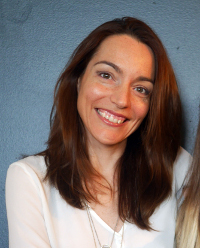 One of Canada's most versatile dancers in Lindy Hop, Balboa and Shag, Maryse has been coaching teams and individuals ever since her stint as director of the Swinging Air Force in the early 2000s, continuing on with Swing ConneXion which she founded in 2005. A powerhouse of creativity with a keen eye for detail, her many talents brought her and her teams to podiums worldwide - all the while teaching in various locations such as France, the US, Germany, and Australia (to name a few).
Known for her unique flair and elegance, she is happy to be at O-Town Showdown as a judge this year!
Naomi Uyama (Bandleader, Instructor)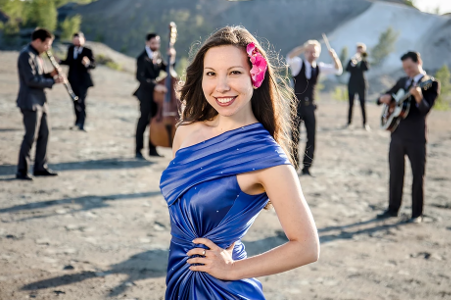 International Lindy Hop champion Naomi Uyama has formed a band with some of her very favorite jazz musicians to bring you the most swing possible. Since coming together in 2013 Naomi & Her Handsome Devils have played some of the biggest and best lindy hop events from South Korea to Sweden and everywhere in between. Their recordings are played at dances around the world. This is small group swing with big band sensibility.
Olivier Henchiri (Co-Master of Ceremonies)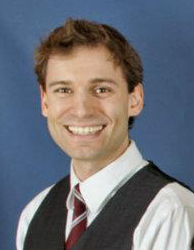 Olivier comes from a musical background that started at the age of nine, when he began playing the cello. He later developed an interest in Baroque music and founded the Ottawa Baroque Consort, an orchestra on period instruments, which he performs with and conducts.
Not satisfied with having just one obscure nerdy pursuit, Olivier took up the Lindy Hop in 2002. Over the next decade he traveled extensively to dance events and competitions, winning several titles in Canada and the U.S. He joined Swing Dynamite's teaching staff in 2006, and has since taught classes and workshops in various styles of swing. As well, he coached the Rhythm Blasters performance troupe for several years.
As part of various Swing Dynamite troupes or featured with a partner, Olivier has performed with the National Arts Centre Orchestra, the Ottawa Jazz Orchestra, and for shows at the Ottawa Jazz Festival, the Ottawa Gala, the Ottawa Fringe Festival, La Nouvelle Scene, and the Casino du Lac-Leamy.
Sylwia Bielec (Judge)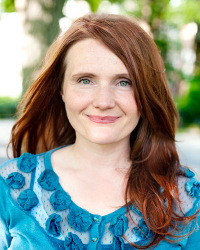 Sylwia Bielec is a dancer and swing dance teacher from Montreal. Above all, Sylwia values collaboration, authenticity and effervescene on the dance floor and in the community.
Sylwia is a founding member of the Northern Lights Lindy Hop Crew, as well as the all-woman team The W Project. She has taught regionally and nationally with partners including fellow teammates Alain Fragman, Aleix Prats-Ferrer, Jonathan Caron and Alain Wong and has led teacher development workshops with teams of teachers in cities across the United States and at Swing Out New Hampshire. She was the co-artistic director at Cat's Corner in Montreal from 2013-2017 where she had the immense pleasure of collaborating with Anaïs Sékiné and the Cat's Corner teachers in a labour of love.
Currently, Sylwia coaches the Cool Cats Coleslaw Collective and is incubating new projects. She is a regular MC at Cat's Corner events and you can catch her next at Lindy Bout, where she will share the mic once again with the great Mark Kihara.
Travis Matte (Judge)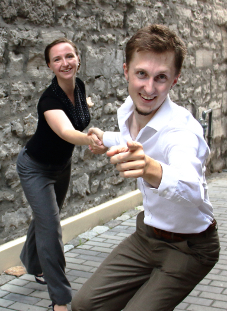 Travis began his dance career while studying classical guitar at the University of Ottawa in 2005. He quickly realized that learning to dance and play music gave him a better understanding of both. In 2007 he competed for the first time at the Canadian Swing Championships and has never looked back. Since then, Travis has not only completed a Bachelors Degree in Music (Classical guitar) and another in Education, but has also won multiple awards in Lindy Hop, Balboa, West Coast Swing, and many other styles from competitions such as the Canadian Swing Dance Championships, Boston Tea Party, Canadian Balboa Championships, Swing-a-dance, ILHC (Teams), and many others. Furthermore, he is a current member of the Swingin Air Force Squad, one of the most prestigious competition Lindy Hop teams in the world.
Known for being a bit of a youtube junkie, Travis has combined influences from many of the top dancers in the world to create his own personal style of swing. His teaching philosophy is to encourage people to find their own style and to inspire people to be creative while still giving a strong fundamental understanding of technique. Most of all, he strives to convey the love of the dance that still motivates him to work on his dancing to this day.
Zack Richard (Judge)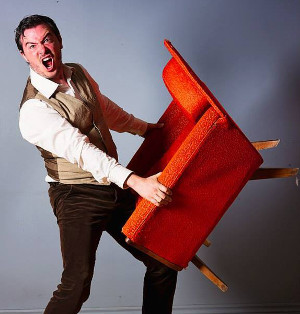 As a pillar and mainstay of the Montreal swing scene, Zack Richard is an established coach, teacher and dancer – one with a pedigree of over 15 years of success and experience. Several-time Canadian champion and founder of not one but two dance schools – Studio 88-Swing initially and Swing Connexion later – Zack has shared his passion for dancing throughout the world.
As a successful lindy hop, balboa and Charleston competitor, Zack is now eager to contribute to the O-Town Showdown as a judge, ready to see dancers put their best foot forward.
---
Event Team
Without the following people, O-Town Showdown would not be possible!
Adam Feiner — Organizer
Laura Smith — Organizer
Paul Campbell — Volunteer manager
Dave Schindler — Web manager
Shannon Macgillivray — Marketing/Publicity
Erik Morris — Design
Flynn Strathearn — Billeting co-ordinator
William Ewanick — Head DJ
Scott Piffard — Technical Manager
Kalyn Jobb — Food Manager
Émilie Laramée — Translation, Judge Coordinator
Anne Dagenais Guertin — Safety Policy
Randy Panté — Videography
Devon Rowland — Photography
Gabrielle Kern — DJ
Tony Vergara — DJ
Lindsay Cochrane — DJ
Jean-Francois Harbour — DJ
Joy Arico — DJ
Special thanks to the Ottawa Swing Dance Society, to Red Maple Blues, and to Side Street Swing for their sponsorship and logistical support.